The Carp Company.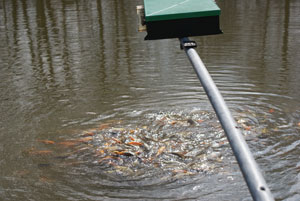 In 1995, Andrew Lintott purchased Bourne Valley Fish Farm from The Environment Agency. Since that time, the fish farm has seen many changes and developments and we are now very proud of the fact that we are one of the countries largest Ornamental Fish Farms, producing some of the most beautiful and hardy ornamental fish available.
One thing that sets this farm apart from others is that we are equipped to send our fish out direct to the customer. No longer is it necessary to visit your local aquatic centre for your pond stock. You can order directly from us and have your pond fish delivered direct to your door. A saving of money for you and a reduction in stress levels for the fish. We are also able to reach some of the farthest reaches of Mainland Britain so now, more people can enjoy the tranquillity of a garden pond.
We are also able to offer full customer support with over 40 years experience of Fish Health and Pond Management in our office every day.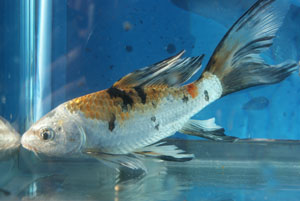 Bio-security is extremely important and it goes hand in hand with the quality of fish that we produce. We welcome visitors to the farm by appointment but please do not be offended if we ask you to disinfect your shoes in our footbath. We understand the disease risks associated with many imported fish and we do not intend to ever see them here!
It is with great pleasure that we are able to back up the quality of our fish with a full 7 day guarantee. You will struggle to find such a guarantee with any other fish retailer, either online or in-store.