The Team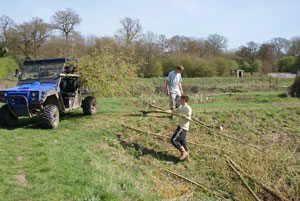 Stuart Watson
Stuart came to us in 2009 following a 2 year HND at Hadlow College. Despite limited experience, he quickly filled the role required and has become a great asset to the farm. The fish manager who keeps his cool even when we throw everything at him at once. Any more laid back and I think his heart would stop. He always smiles no matter the weather and the jibes from us in the warm office! The man is most definitely 'a machine'. Congratulations is due as he is now 'Daddy Stu!' and not just to thousands of fish!
Danny Hives
Danny has been part of the company forever! He is part of the furniture. He has been involved with almost all of the developments that we have undergone and has come out the other side, still smiling! He has now taken the role of Stuart's righthand man and seems to be loving it (it might just be an act!). It is great to see the partnership between him and Stu develop and I hope they work together for many years to come.
Ben Giles
Ben came to us on work experience from his 'fluffy bunny' course at college and quickly realised that there was more to life than feeding rodents. He has quickly mastered the art of microscopy and can often be found checking the health of the stocks. He is not so keen on the mud and cold as Danny and Stu are, but they are trying to persuade him otherwise! He is a great help around the farm and we warmly welcome him to the fold!
Dorris Burden
Dorris came here as a student last year on work experience and it didnt take a genius to see that he would fit right in. This summer he has returned to help us out and has quickly become a permanent fixture. I have a feeling that he will be here for a while yet!
Jack Nicklin
Jack is one of the most versatile and intelligent people that you will ever meet. He has a mind full of useless information and can remember every bit of it when required. Nothing is a problem for Jack and that is why he spends most of his time sorting other peoples problems! He may be the shortest and turns into a right 'Diva' when he is hungry but he is also indispensable and a great General Manager!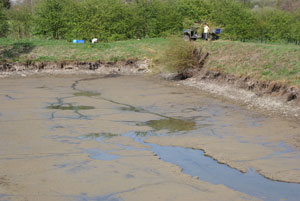 Natalie King
Natalie has been, well and truly, dropped in the deep end since starting with us in February 2016. After Jess left to live with her family down under, Natalie had large shoes to fill and I can honestly say that she has coped amazingly. What a star! It now feels as though she has been office manager here forever.
Beth Simmonds
If you phone your orders in or make an enquiry, your call will often be answered by Beth. She is always cheerful and helpful, and is learning very fast. Don't be scared to ask her technical questions as anything she doesnt know, she will certainly find out the answer for you.
Andrew Lintott
Andy is Managing Director and founder of the company. Since 1995, he has gone from 7 day a week fish farmer to office boy. He now seems to spend 12 hours a day in front of a computer or on the phone. His love of fish is still there but now he finds the whole job a bit wet and cold! He still dreams of retiring to the Caribbean but every year seems to get further away from it!